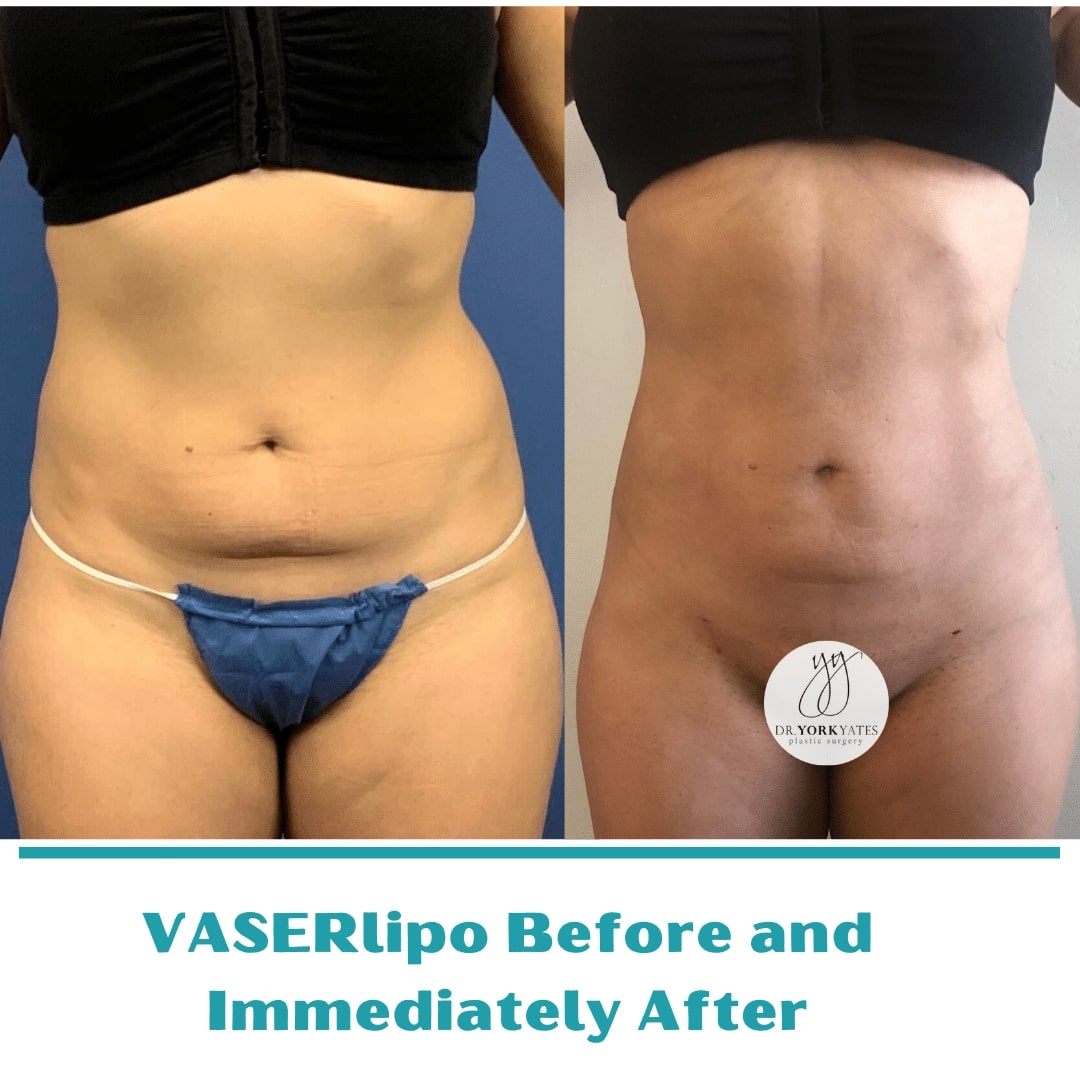 Liposuction of the abdomen can be very effective. The best candidates have excess fat with very little loose skin or stretch marks.
I have loose skin on my abdomen, am I a candidate for Liposuction?
Loose abdominal skin can be tightened with liposuction to a small degree. If the amount of loose skin, stretch marks, or muscle bulge are significant a tummy tuck may be the procedure of choice.
How is Liposuction of the abdomen performed?
Small incisions are used. The deep fat is treated with larger cannulas, getting progressively smaller the closer the treatment to the skin. The intra-abdominal fat (beneath the muscle surrounding the intestines) cannot be treated with liposuction.  Dr. Yates will often use VASER liposuction in the abdomen. Vaser liposuction of the abdomen gives Dr. Yates more tissue control, allowing for High Definition results.
What should I expect for recovery from Abdominal Liposuction?
It is extremely important to wear the compression garment to help encourage the skin to take on its new shape after liposuction of the abdomen. The garment should be worn day and night as much as possible for 3 weeks after surgery.
What kind of anesthesia is used for Abdominal Liposuction?
Liposuction of the abdomen can be done with local anesthesia, sedation, or general anesthesia. We prefer sedation and tumescent local anesthesia allowing an aggressive treatment comfortably with minimal risk.