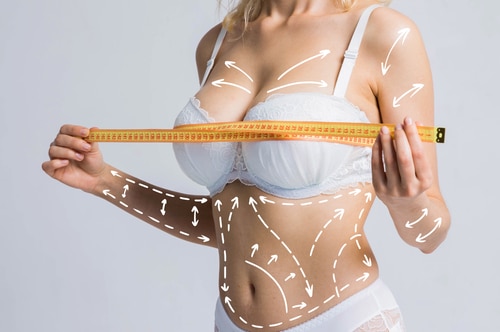 Plastic surgery has become increasingly popular, with many people willing to travel globally to achieve their desired look. Dr. York Yates Plastic Surgery in Layton, Utah, has become a sought-after destination for cosmetic surgery, with approximately 1/3 of their surgical patients traveling from out of state. In this blog, we'll discuss Dr. Yates' out-of-town surgical program and what to expect if you travel for plastic surgery.
About Layton, Utah
Layton, Utah, is a medium-sized city about 20 minutes north of Salt Lake City, with a population of over 80,000. It's close to downtown Salt Lake City, Park City, and the nearby mountains, including the Snow Basin ski resort. If you're planning to travel for plastic surgery, Layton offers a convenient location with plenty of amenities nearby.
Virtual Consultations
One of the benefits of Dr. Yates' out-of-town surgical program is the option for virtual consultations. Patients can go from inquiry to scheduling surgery from the comfort of their own homes. Virtual consultations can include email exchanges, photos, or face-to-face video consultations with Dr. Yates through the secure Symplast Patient App. By taking advantage of virtual consultations, you can have most of your questions answered in advance and arrive for surgery well-prepared.
Scheduling Surgery
After the virtual consultation, scheduling surgery is the next step. Dr. Yates' office staff can find a surgical date that fits your schedule, and a $500 deposit is required to hold the date. The deposit is refundable if unforeseen complicating factors arise after arrival. Dr. Yates' staff can provide a basic price quote during the consultation, which may change slightly after an in-person examination.
Pre-Op Appointment
For many out-of-town patients, the pre-op appointment will be their first in-person visit to the office. This requires pre-planning, but the appointment can be arranged the day before or the day of surgery for some patients. Follow Dr. Yates on Facebook and Instagram for up-to-date information that may affect your plans.
Schedule A Consultation
Are you considering traveling for plastic surgery? Contact us today to schedule a virtual consultation and plan your plastic surgery journey. Give us a call at 801.525.8741.
Looking forward to hearing from you soon!